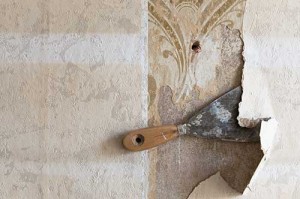 Wallpaper Removal Long Island
If you've ever tried removing wallpaper from your walls, you're aware of the tedious and painstaking nature associated with this task. More often than not, you've struggled to get the wallpaper off, only to find that it comes off in small pieces, while ripping integral primer off of your walls as well. It's time to leave your toughest wallpaper removal projects to the experts at Ghassan's Painting, the premier wallpaper removal Long Island solution.
At Ghassan's Painting, all of the members on our team are experts in their craft. Whether we're providing wallpaper removal services or wallpaper installation, we guarantee that we can provide any wallpaper solution for your home. For wallpaper removal service anywhere on Long Island contact Ghassan Painting at  631-361-9258
While we are happy to provide our expert Long Island painters to your home, we are also Long Island wallpaper removal experts:
What Wallpaper Removal Services Can Ghassan's Provide for You?
Our wallpaper removal craftsmen guarantee timely arrival and work schedule
Experts with years of acquired experience and industry knowledge
A safe work space that is cleaned daily
Wallpaper removal of vinyl layers
Wallpaper removal of multiple layers
Innovative technology to efficiently execute the toughest projects
A family-owned business that is dedicated to your long-term satisfaction
At Ghassan's, it is our priority to ensure that all of our clients receive the highest quality materials and services. We like to think our work speaks for itself, and that we get it done well the first time every time.
What additional services can our Long Island wallpaper removal experts provide to you?
One of the luxuries of working with Ghassan's wallpaper removal Long Island team is that we can provide our full line of expert services to you and your home. Consider the following for your home:
Interior painting
Exterior painting
Faux finish
Custom spraying
Staining
Trim work
Wall prep and wall repair
Odorless/bio-degradable paint