House Painters Long Island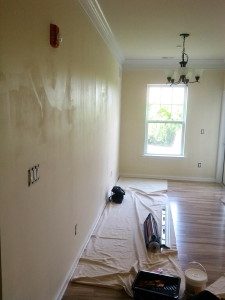 When you're searching for house painters on Long Island, you might be bombarded with a number of different businesses providing minimal service. When you work with Ghassan's, you're guaranteed the full-service craftsmanship of the most precise Long Island painters around. From interior painting, exterior painting, and wallpaper, our house painters Long Island are here to manicure your home and walls. Ghassan's Painting boasts a team of skilled Long Island painters. All of our hard working individuals possess years of trained experience, providing everything from faux finish, retro styles, murals, wallpaper removal, and so much more. If you've got a painting or wallpaper request, we've got the very best house painters Long Island can provide.
Why choose Ghassan's house painters on Long Island?
There are countless benefits to working with Ghassan's Painting and joining our team of expert house painters on Long Island. When we acquire clients, we value their unique wishes and needs. As such, it is our priority to create a package that highlights all of these unique wishes, be it design, customer service, or budget.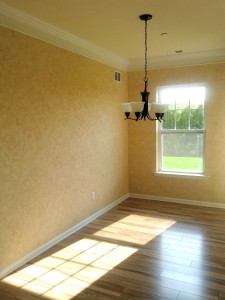 When you choose Ghassan's, you're choosing much more than premium house painters on Long Island:
Expert Long Island painters
Timely service
Clean work space
Affordable services
Reliable, friendly staff
Full-scope painting and wallpaper services
Looking for the most reputable group of house painters Long Island can offer? Serving you in both Suffolk and Nassau County, we are here to provide our full scope of services to your home. If you have special design wishes or budget plans, we can accommodate any of those needs.
Our Long Island painters are here to work with you on everything from:
Interior painting
Exterior painting
Faux Finish
Custom Spraying
Staining
Trim Work
Wall Prep and Wall Repair
Odorless/Bio-degradable Paint
Wallpaper Installation
Wallpaper Removal
Historical Reproduction and Retro Styles
Handprints and Untrimmed Papers
Grasscloth and Weaves
Silk Fabrics and Leather
Wood Wall Covering
Wall Art Murals
Venetian Plaster
There are many choices when it comes to selecting Long Island house painters, but your first choice should always be Ghassan Painting. We provide the optimal full-service house painting experience, borne out by our years of skill and knowledge about every topic related to painting. All of our painters have the perfect amount of house painting experience and skill to give you exactly the interior or exterior look you want, which means that you won't have to worry when you select Ghassan Painting as your Long Island house painting experts.
The first thing you should look for in a house painter is attention to detail, which is why Ghassan Painting expertly assesses every room or wall to be painted before getting started, to ensure maximum efficiency and smooth coating when the job is finished. Inferior painters sometimes neglect small holes or too-thick layers of paint, which can cause an uneven final job and ruin the entire look of the room. Not so with Ghassan Painting; we take the time to do every job right because we have a passion for excellence in our chosen profession. That's why you can be sure when you choose us for your Long Island house painters that you are getting the absolute best looking finished paint job that money can buy.
Call Ghassan Painting today for the most excellently painted residences and domiciles in the business; we have an edge on our competition because we believe that painting is more than a job; it's a passion. For your Long Island house painters, you simply can't go wrong with Ghassan Painting.
Contact Ghassan Painting for expert house painters Long Island and get a free estimate by calling 631-361-9258. Please feel free to reach out to us with any of your questions or concerns regarding our painting services. We'd be happy to schedule a consultation and discuss how our team of expert house painters on Long Island can help you out. Serving Nassau county and Suffolk county. Stay update with the painting industry news and standard by visiting the PDCA.